What is Poker Baazi?
It is a very popular online poker website in India. It is owned by Baazi Networks. This website has been in the market since 2014, and since then, the number of registered users keeps on increasing.
Anybody who is above 18 can register and play online poker at this platform. It is a trusted poker website. They own a poker app as well. You can use it to play anywhere anytime.
For full-fledged casino, like experience, use the app. There are new exciting features which will transform the world around you. By using the app, you can play poker in portrait mode. The user interface is very simple.
The best thing is that you will get different poker variants. You can choose the type of game you want to play.
Features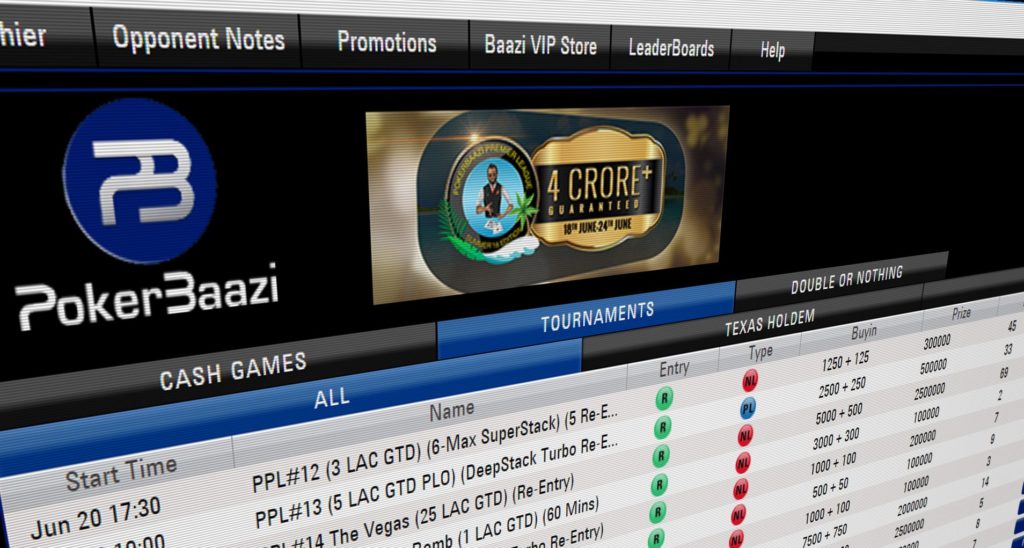 This website packs some amazing features of online gaming. Poker Baazi app is one of its kind. It is developed using all the user-centric features to make the game more interesting and fun.
Tournament Variants: You will get to enjoy various tournaments variants on this site. They have daily as well as weekly tournaments. Some of the tournaments are Knockout, Progressive Knockout and Win the Button.
Gameplay Tutorial: You will get the gameplay tutorial on the website. It is good for players who are new. You can learn how to play different poker games.
Deposit Bonus: You will get a 100% deposit bonus on your first deposit. It means if you deposit ₹10, you will get additional ₹10 to play.
Promotional Offers: You can enjoy various promotional offers on this site. They have provided promotions like,
Free Entry Tournament: You can enter into a 15 Lac tournament for free.
100% Deposit Bonus: You can get a 100% deposit bonus as well.
40% Cashback: You can also enjoy 40% cashback on whatever amount you deposit.
Rewards: You can get exciting rewards with Poker Baazi. They have various reward programs. You can earn rewards like,
Cashback Rewards: You can win cash back on the money you spend in the game.
Loyalty Rewards: You can get coins in loyalty rewards. You can exchange it for real cash, or use to get an entry in tournaments. You can also buy a gadget or go on a holiday using it.
Tournaments: There are five major tournaments. These are the big tournaments you can play in.

GameChanger,
Indian Micro Poker Series,
The Summit,
The Endeavor,
The Crest.

Secure Transactions: All their transactions are secure. You can easily use the online medium to make a deposit or to withdraw the money.
Responsible Gaming: They promote responsible gaming. You can put a limit on the money you spend to avoid losses.
Multiple Tables: You can play on four tables at the same this with the gaming app.
Personalized Profile: Each player gets a profile. You can check all your accomplishments there. You can also check your rewards and history.
Customer Support: They provide 24 X 7 customer support. You can contact them anytime.
Play Anytime: There are multiple tables and players available. You can use your app to play anytime you want.
How to Play?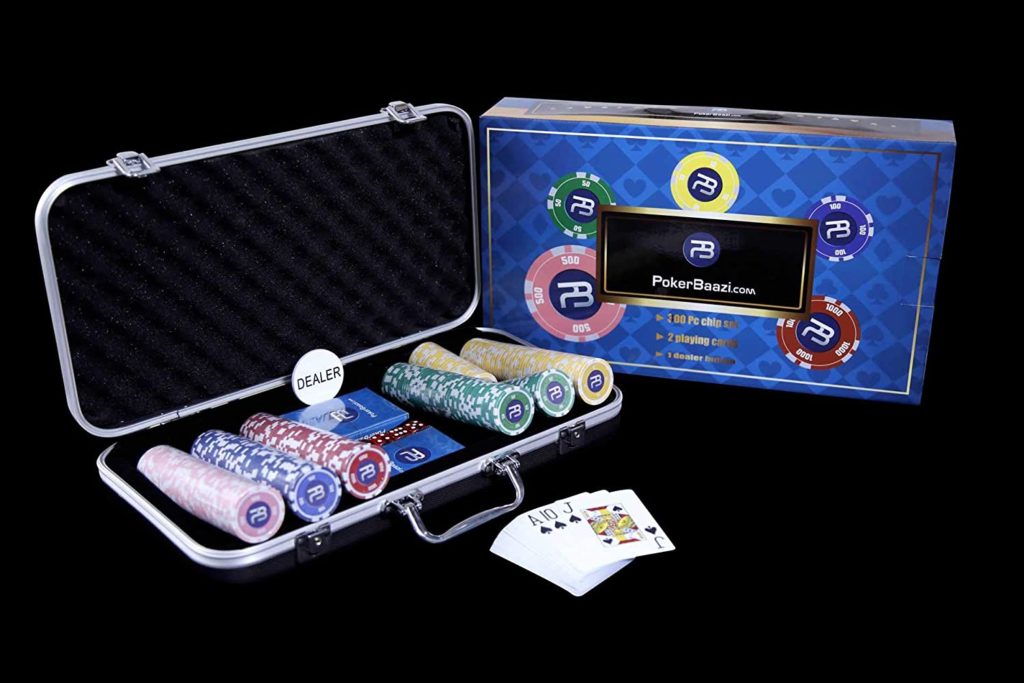 To play Poker Baazi, you need to go to the website and register first. After you create your account, you can download the app on your phone or laptop. You can directly login and start playing any game you want.